It was a very beautiful sunday on Alexanderplatz and we spent most of our days bathing in the sun lying on the transats of the .HBC... Aaaah! Was it quiet and relaxing after the extatic Kings and Queens Sylvester Party.
DJ aMinus started the day with his awesome post-disco, transporting us to the heavens of dance. Then, after of course a technical interuption of sound, Susanna Berivan took the mike and kept the audience in the palm of her hands for her whole show.
Em//e from the famous Tilt Parties finished the day getting everyone ready for a last post after party before the real beginning of the year.
There was not a lot of sellers, unfortunatly, but everyone sold really well!
Here are some pictures of the event:
Akemi, our favorite Massage expert from Japan!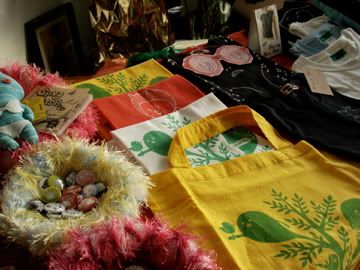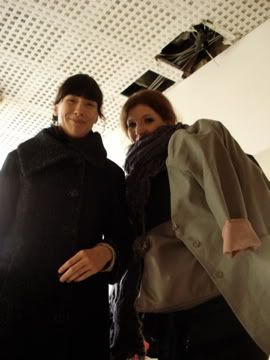 Those ladies just found a great jacket!