The edition of the 17th of january just finished and i'm still shaking from all the fun we had today.
First, the stands were really cool, and I had to call my mum several times to avoid spending my whole room rent on you know what (clothes, shoes, glasses, etc.).
There was vegan food, meat food, cakes, chai teas, glühwein, everything we needed to be happy. And i tell you something, when you're stuck because of a snowstorm, it's a good idea to be in the HBC filled with awesome stuff to look at, listen to and smell. I think in case there's a nuclear war, we should do an emergency Sunday Extraordinaire just to live our last minutes in bliss.
For once, i'll write comments under the pictures, to guide you around the event. Let's go gang!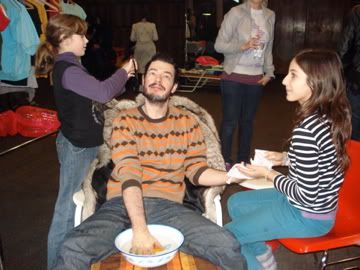 Louison & Margot made a wonderful Esthetic Salon with hairdressing, manucure and hand massages. Here, we can see a very happy custumer!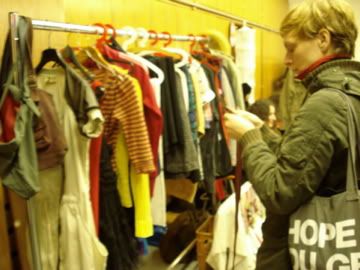 Always remember, I shop therefore I am.
If Sabrina was to reincarnate in 2010 she would definitly sing 'Shoes, Shoes, Shoes' and rub her too filled bikini on a stand like that.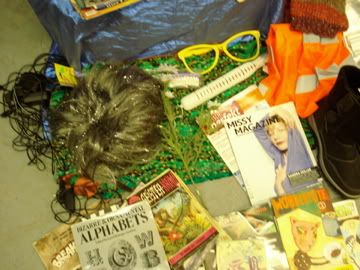 A ton of stuff!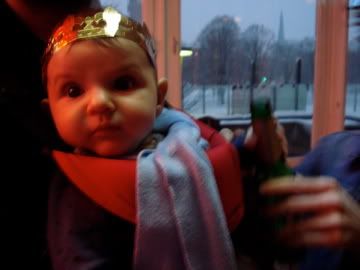 Sunday Extraordinaire supports the Alcoholic Babies Association.
Magritte Jaco and Petula Black Sperm are dicussing some technical issues.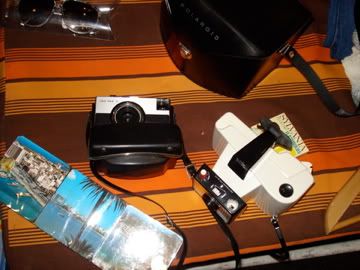 Dr. Love found a holster.
Dj Denis burning the decks.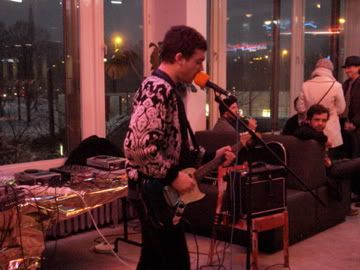 John C Judd redefined rock n roll!!!
Next week, Krach der Roboter will play LIVE! It will be AMAZING! Here, videos to prepare yourselves:
Exciting isn't it?
Also, start preparing for our great Air Band contest on the 21st of February. Get your friends together and perform a song with your heart and soul! If you give the best performance and win, you'll get 200€ cash + champagne and love and kisses!
Anmelden sie sich!
Heaaartts!